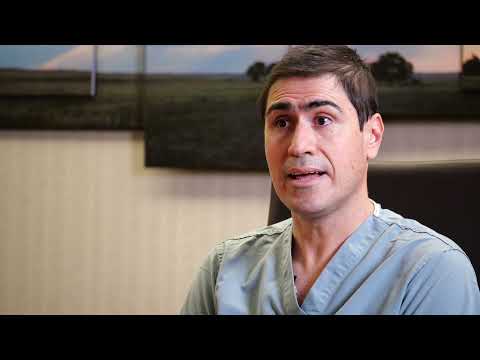 In 2021, Great Plains Health launched its Clinical Research Institute to further establish itself as a leader in the region for innovation and excellence.
The vision is to make Great Plains Health's Clinical Research Institute a preferred location for clinical research trials while maintaining the highest clinical and regulatory standards.
"Clinical trials are key to developing our medical knowledge and they contribute to the future of healthcare," Joe Ruybal, director of the institute, said. "They help us understand new and advanced opportunities for treatment. They can be life changing. The fact that Great Plains Health is offering this opportunity for patients in Greater Nebraska is exciting."
The Clinical Research Institute aims to make clinical trials more geographically accessible for the communities of Greater Nebraska. The institute is also focused on engaging patients in the research process for their own health and the development of medicine around the world.
In simplest terms, the goal of a clinical trial is to expand the world of medical knowledge and improve treatment options for a disease or condition.
Volunteers, or participants, use a developing medical resource, or intervention, such as a drug or medical device. Data is gathered from the participants and helps investigators determine how safe and effective an intervention is for future use.
The U.S. National Library of Medicine cites the following common reasons for conducting clinical studies:
Evaluating one or more interventions (for example, drugs, medical devices, approaches to surgery or radiation therapy) for treating a disease, syndrome, or condition
Finding ways to prevent the initial development or recurrence of a disease or condition. These can include medicines, vaccines, or lifestyle changes, among other approaches.
Evaluating one or more interventions aimed at identifying or diagnosing a particular disease or condition
Examining methods for identifying a condition or the risk factors for that condition
Exploring and measuring ways to improve the comfort and quality of life through supportive care for people with a chronic illness
A clinical trial is carefully conducted by an investigator (a doctor, nurse or healthcare professional) who follows standards set by the Institutional Review Board, the organization that reviews, approves and monitors the research process.
Participants in a clinical trial must meet standards that are outlined in the study's protocol.
Some studies may seek patients who are entirely healthy, while other studies need participants who are diagnosed with the illnesses or conditions that will be studied. Researchers may even limit participants to a particular group of people who they ask to participate based on certain eligibility criteria.
Eligibility criteria determines who can participate in a clinical trial and includes characteristics such as age, gender, the type and stage of a disease, previous treatment history and other medical conditions.
Learn more from the U.S. National Library of Medicine here.