If you are ready to take control and live a longer and healthier life by losing the weight for good, the Surgical Weight Loss Center is the right place for you.
Obesity is much more than a cosmetic concern. Approximately 60 percent of adults in the U.S. are overweight, resulting in a number of medical conditions that negatively impact the quality of life and longevity. At Great Plains Health Surgical Weight Loss Center, we know that losing weight is not as simple as it sounds. In fact, the people who come to us have tried unsuccessfully countless times.
Start your journey to a healthier you. Sign up for a free informational session!
Our multidisciplinary team is dedicated to successful weight loss and long-term weight management. We are dedicated to helping you make an informed decision about weight loss, including nonsurgical and surgical treatments, such as:
Sleeve gastrectomy
Gastric band procedure
Gastric bypass surgery
Our team incorporates a bariatric coordinator/patient navigator to personally lead you through the process, board-certified surgeons, a nutrition counselor, exercise management professionals and links to community psychologists.
Great Plains Health is accredited by the American College of Surgeon's American Society for Metabolic and Bariatric Surgery and is recognized as a Blue Cross Blue Shield Blue Distinction Center for Bariatric Surgery.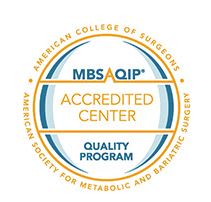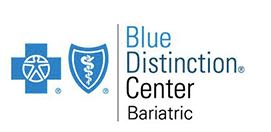 Informational weight loss surgery seminars
First Tuesday of every month
7 to 8 p.m.
Great Plains Health
Led by surgeons and experts from our surgical weight loss center team, Great Plains Health offers in-person seminars on the first Tuesday of every month at 7 p.m. The free sessions are designed for people who may be considering weight loss surgery and need more information or people who have already made the decision to pursue a weight loss surgery as a path to better overall health. Come to meet the surgeons and the bariatric team, get your questions answered and learn about topics such as how the surgery is done, costs, recovery, risks, benefits and more.
To register, call our surgical weight loss surgery RN Coordinator Karen Waite at 308.568.8508.
Insurance information
When you are ready to make an informed and permanent change, we are here to help you take the first step.
Our team will assist you with:
Verifying your benefits to ensure coverage.
Reviewing your specific plan requirements with you during your first visit.
Submitting your documentation for surgical insurance approval.
Providing examples of documentation required by insurance.
Talk to us about your individual coverage. We can help you find special financing or significant discounts during your consultation.
For information and an appointment for a consultation, call 308.568.8508.
Meet our bariatric surgeons
Outreach locations
Gothenburg (clinics every week)
Cozad (clinics every week)
Imperial (two clinics per month)
McCook (clinics every week)