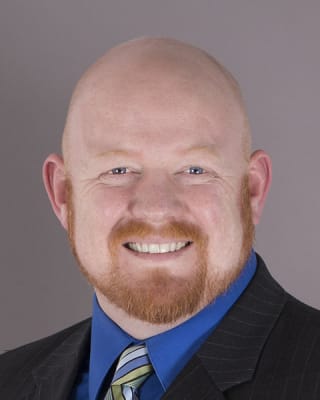 Website
https://www.gphealth.org/services/orthopaedics/
Facilities
Great Plains Health Orthopaedics
Status
Active
Insurance accepted

Most major insurances accepted.

Medical school
American University of Caribbean,

2008




Orthopaedic

PostGrad
Mayo Clinic


Orthopaedic

PostGrad
Wayne State University


Orthopaedic

Graduate
American University of the Caribbean


Orthopaedic

Undergrad
TRIA Orthopedic Center


Orthopaedic

Residency
Mayo Clinic,

2009




Orthopaedic

Residency
Wayne State University,

2014




Orthopaedic

Fellowship
TRIA Orthopaedic Center,

2015




Sports medicine

Board certification

American Board of Orthopaedic Surgery; Orthopaedic Surgery; Sports Medicine
Biography
Nathan A. Jacobson, M.D. is a board certified orthopaedic surgeon with an additional subspecialty certificate in orthopaedic sports medicine. He works with all types and levels of athletes. Dr. Jacobson is an arthroscopy specialist and performs cartilage restoration, ligament reconstructions, including knee, shoulder and elbow; patellofemoral stabilizations; shoulder stabilizations; rotator cuff repairs and fracture work.
Dr. Jacobson graduated from Grinnell College in Iowa as a varsity letterman in football and swimming. He went on to medical school at the American University of the Caribbean. He did his internship at the Mayo Clinic in Rochester, Minnesota and orthopaedic surgery residency at Wayne State University in Detroit, Michigan. He did an additional fellowship year in sports medicine at the TRIA Orthopaedic Center in Bloomington, Minnesota.
Through his training and career, Dr. Jacobson has served in numerous roles at all levels (high school, college, amateur and professional) and with all types of sports teams including football, basketball, wrestling, baseball, softball, hockey, swimming, gymnastics and rodeo. He had the privilege of working on the medical teams at the professional level with the Minnesota Wild, Minnesota Twins and Detroit Redwings during his training. He is currently the head team physician for Mid-Plains Community College and multiple regional high schools.
Dr. Jacobson has developed a special interest in rodeo athletes and western sports. As the lead physician of the Great Plains Health Rodeo Sports Medicine Team, he regularly provides his medical expertise to rodeo events sponsored by Pro Rodeo Cowboy Association (P.R.C.A.), Mid-States Rodeo Association, National Intercollegiate Rodeo Association (N.I.R.A.) - Great Plains Region and the Nebraska High School Rodeo Association (N.H.S.R.A.). He has also provided medical coverage to the Indian National Finals Rodeo (I.N.F.R.) and the Junior National Final Rodeo. Dr. Jacobson is also an active member of the member of the Justin Sports Medicine Team.
Nathan was born and raised in Bakersfield, California but found a home and a passion for the Midwest while attending college in Iowa. He and his wife, Jennifer, live in North Platte, Nebraska with their son, Paul James and daughter, Cheyenne.