Here's why it's a good time to donate blood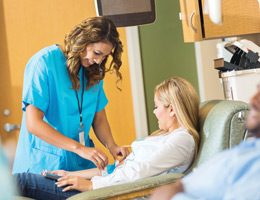 Jan. 13, 2018—Blood donation is important during the winter months—especially January—when blood is often in short supply, according to America's Blood Centers. These facts make the urgency clear:
• Every two seconds someone in the U.S. needs blood.
• About 36,000 units of red blood cells are needed every day in the U.S.
• Blood can't be manufactured. It can only come from donors.
• An estimated 38 percent of the population is eligible to donate blood at any given time. But less than 10 percent of people actually do it each year.
January is National Blood Donor Month. Do you know if you're eligible to give blood? Take the assessment below to find out. Then call your local American Red Cross to make an appointment.