Your gift supports Great Plains Health's mission to inspire health and healing by putting the patient first, always.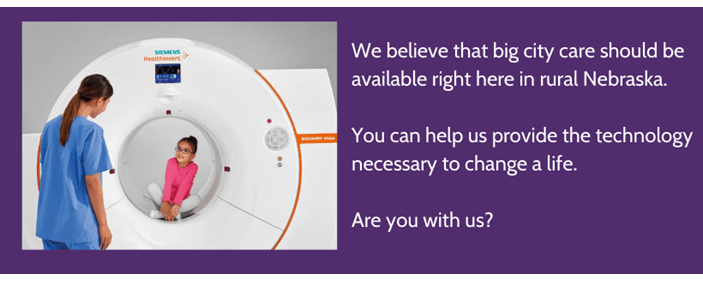 Our mission is to help you create a better patient experience. This could not be more important than it is now. Currently, research is being conducted to show some of the unforeseen impacts of Covid-19, such as delays in preventative treatments, including screening exams. On June 18, Dr. Norman Sharpless, director of the National Cancer Institute, spoke of research warning that "delays in screenings, diagnoses and treatment because of the coronavirus pandemic are likely to result in thousands of 'excess' deaths from the disease in coming years."
Because of this, the Foundation is teaming up with Great Plains Health to launch a capital campaign for a new state-of-the-art PET scanner. We want to have the best technology available to our patients when they decide to come in for screening.
According to Dr. Todd Hlavaty, radiation oncologist, "The PET scanner is an absolutely necessary tool when it comes to cancer treatment. That's because if you've been told you have cancer, your first questions are how extensive is it and has it spread."
When asked why he and his wife Julie have been supporters of Great Plains Health Care Foundation for years, he stated, "I care about our patients and others. Giving support in this nature shows compassion. Plus, I believe tools like a new PET scanner are essential to our area to continue advancing healthcare."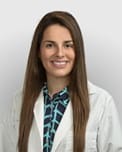 Dr. Demytra Mihailidis, medical oncologist, states: "A cancer diagnosis is hard for anyone. Being able to stage it quickly and accurately is critical to begin treatment, which is why a PET scan is so important."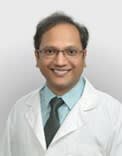 Dr. Avinash Pasam, medical oncologist, couldn't agree more; "Now more than ever, diagnosis is so important when it comes to cancer treatment. As we all know, the sooner we find it, the better prognosis you will have."
"A PET scan is such an amazing tool that helps the patient," stated Dr. Kartik Anand, Great Plains Health medical oncologist. "It can tell us exactly where the cancer is in the body. Even after cancer treatment, PET scan can help to make sure patients are cancer free."
We are off to a great start but still need your help. Join us today to make a difference in a patient's life!